On Friday a national newspaper spilt the beans on how Oscar Nominated Actress Emma Stone (of La La Land) maintains her beautiful looks. In the article they said that the secret is out. What secret? It's no secret. It is something we have known for a long time, as so do many of our clients ……. CACI facials are AMAZING!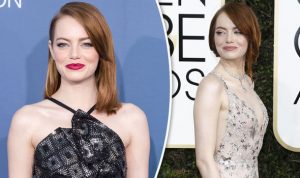 If you haven't come across CACI facials before in a nutshell it is a clinically proven facial treatment that is a muscle lifting procedure that uses micro-current technology to send out tiny electrical impulses helping to tone and soften facial expressions. The results are quite dramatic leaving the face with the most natural lift whilst rejuvenating the skin and boosting collagen production.
So no need for fillers or any other unnatural treatments.
For the full article click here
#CACI #Facials #noninvasive #beautifulskin #oscars2017 #EmmaStone #LaLaLand